Ever since Outlook 2016 updated the way email accounts are added, IMAP and POP users are having big headaches. If you have seen the error message "Something went wrong and Outlook couldn't set up your account. Please try again. If the problem continues, contact your email administrator." Here is the solution:
If you try to follow the set-up wizard and choose advanced options, you will end up in a process that often fails because many of the advanced configuration options are hidden.
The way to go back to the old setup screen and skip the new stupid wizard is by going to the Control Panel.
For those who still don't know how to find it on Windows 10, right click on the windows start button and select Control Panel. (Update: after the Creators Update of Windows 10, the control panel shortcut was removed from the right-click menu of the start button) the fastest way is using the keyboard shortcut Win+R and typing Control Panel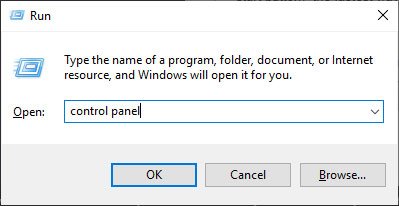 Or click on the search bar next to the windows home button on the task bar and look for Control Panel and it will appear on the top of the results.
Once in the Control Panel, use the search tool on the top right corner and look for "mail". And you will see Mail (Microsoft Outlook 2016) (32-bit), click on it and BINGO! You are now on the old add email interface.
If this is the First time that you will manually configure an IMAP or POP account continue with this tutorial:
ff you are more experienced on this matter then simply:
Select Email Accounts -> Email tab -> New.
Then "Manual setup or additional server types".
Select POP or IMAP
Fill up all the necesary information to set up your email. Remember that to change ports go to More Settings...
I hope this helped, please share with your colleagues and leave us a comment.